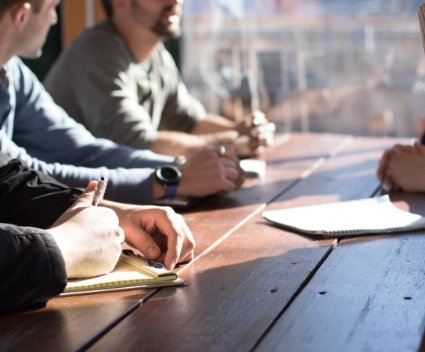 Presentations or panel sessions, frequently requested by conference attendees, conference planners, and conference recording companies. We can also produce transcripts of conferences we have recorded in the past. If you have a project idea you want ot explore, give us a call. We will be happy to discuss it with you.
leatures and discussions dealing with topics such as customer support technology, journalism, acoustic neuroma, and family therapy
Enterprise Transcription Service from Ctran
At Ctran, we provide specialized large enterprise transcription service that converts all audio and video from conference calls, zoom conversations, board meetings, presentations, focus groups, interviews, TV spots, call centers and others into accurate transcripts with a very quick turnaround time. You can confidently use these files for training, research, and for  other purposes that require data extraction.
We also understand financial data, new business ideas that are to be kept confidential, and competitive tactics that are frequently discussed in business meetings, conference calls, and letters require a highly qualified team that has both knowledge and experience to handle such information with care. All our employees undergo critical background checks and must sign a nondisclosure and confidentiality agreement.
Security in Enterprise Transcription Projects
Ctran's new Enterprise Transcription Service is built with security in mind. All transcription works are conducted by a crew that has undergone specific training in highly secure facilities. We always ensure that your media is safe and secure with us.
For all our patrons, we also supply NDA (non-disclosure agreement) or a confidentiality agreement due to the sensitivity of enterprise transcriptions. We also have policies in place for general liability and cyber liability projects. Our team is adept at handling all kinds of transcription services associated with business.
Accuracy and TATs in Enterprise Transcription Projects
Ctran's enterprise transcription experts are well-versed with business and financial jargons where required.  Our enterprise transcription service provides short turnaround times and transcripts that are highly accurate.. Every transcript is reviewed by our Quality Assurance editors before being returned that way weensure  high-quality results as well as conformity with your formatting guideline.
Ctran understands the need for confidentiality and integrity in order to safeguard your information. Prior to being hired, all of our transcriptionists go through a thorough screening, testing, and background check.
Leverage our cost-effective business transcribing service today. Call us for inquiry.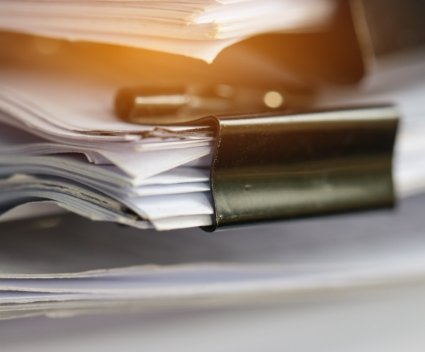 Question-and-answer sessions between two or more participants, covering subject matter such as medicine, science, business, art, or social work. These can range from informal ten-minute talks to carefully scripted meetings with a series of participants.
Interviews conducted in a long-term nonprofit research study on homelessness, discussions used in magazine and journal articles, surveys by university-affiliated research groups
ZOOM MEETINGS AND CONFERENCE CALL TRANSCRIPTIONS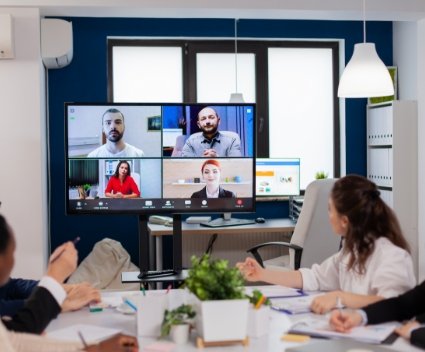 Multi-person telephone conversations regarding corporate earnings, medical practice, product development, and other topics. We provide a few options here for the greatest level of flexibility. If requested, we can record these calls and coordinate with a conference call company to arrange the session, and we can provide the audio along with the transcript. Some clients also prefer to record the calls themselves, and we can then transcribe the resulting audio.
FOCUS GROUP TRANSCRIPTIONS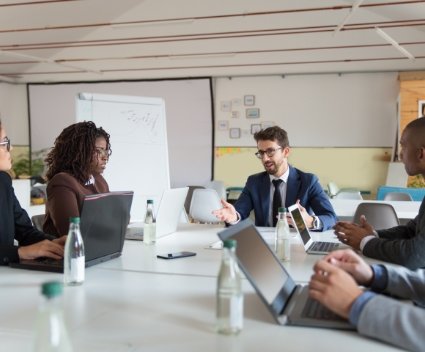 Moderated discussions consisting usually of eight to twelve carefully-selected participants. Many of our clients use focus groups to help them in positioning a product or service, to predict the outcome of a legal strategy (i.e. mock trials), and to better understand organizational problems and issues.
A series of discussions with school administrators and faculty, focus groups involving young people affected by AIDS, customer feedback product surveys
CONFERENCE TRANSCRIPTIONS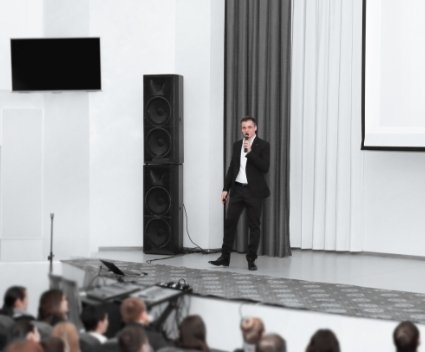 Presentations or panel sessions, frequently requested by conference attendees, conference planners, and conference recording companies. We can also produce transcripts of conferences we have recorded in the past. If you have a project idea you want to explore, give us a call. We will be happy to discuss it with you.
lectures and discussions dealing with topics such as customer
GOVERNMENT TRANSCRIPTIONS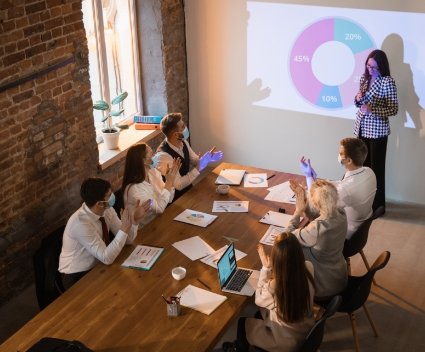 Single-speaker talks, often followed by a question-and-answer session, taking place in locations such as colleges and universities, foundations, museums, and adult education centers, and used by foundations, non-profits, corporations, local governments, newspapers, and magazines. We produce easily readable and searchable texts of memorable speakers, using audio recordings in any format.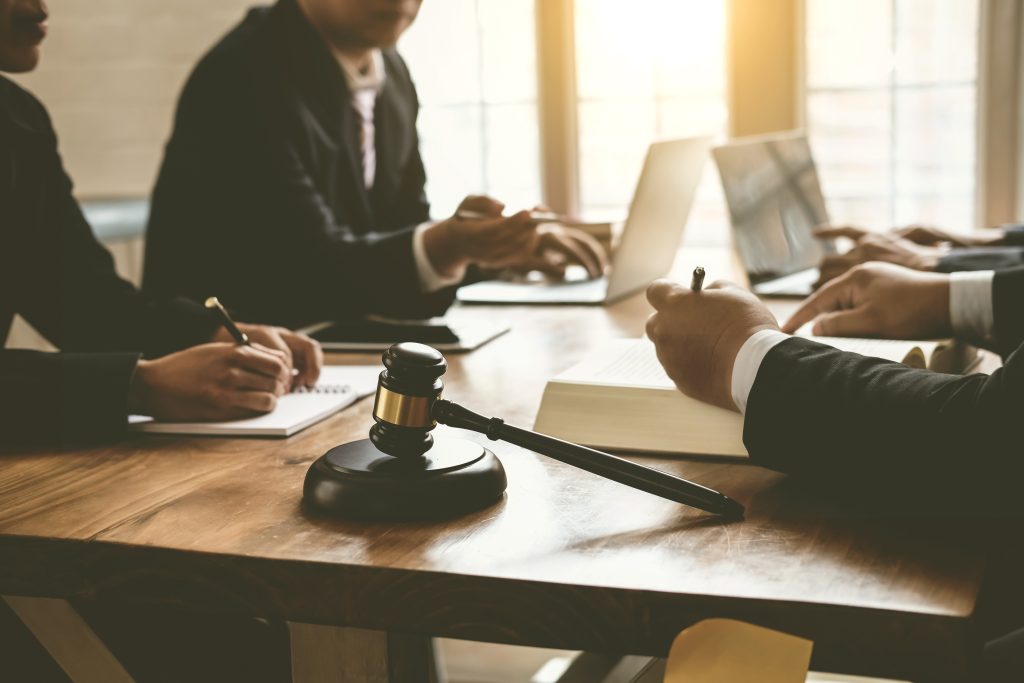 For verifiable accurate texts of witness testimony, we produce high-quality recordings and transcripts of depositions, which can be used both in discovery and in court. To best suit your needs, we offer a variety of formats: full- and condensed-page transcripts, E-Transcripts and ASCII documents, MP3 audio CDS, CD-ROM and DVD videos synchronized with text, process serving, and others upon request. Our standard delivery time is seven to ten business days, and it can be expedited upon request.
Legal Transcription Services from Ctran
With years of legal experience and a nationwide presence, our legal Transcription Services team has the right amount of expertise in creating the complete written record of cases. We can provide you with a professional transcriptionist who can transform the source material into useful evidence for court, other proceedings, or a record of what happened, whether it's an audio recording, a written legal document or other.
We always go an extra mile, to provide you with the right legal transcription service as per your need. We do revisions if a complex video or audio recording requires so,  for instance, a meeting with a dozen distinct persons speaking with distinct dialects. We make sure that all the transcriptions you receive are as precise and on-point. And yes! We provide top-of-the-line legal transcription online services in several sectors.
Our legal transcription team can transcribe audio and video files in any format, including webcast/internet streaming, videocassette, audio cassette, microcassette, and cell phone recordings, with synchronization to a transcript if needed. We commonly transcribe statements, interviews, depositions, court proceedings, administrative hearings, arbitrations, focus groups, surveillance, interrogations, wiretaps, phone conversations, voicemails, meetings, television broadcasts, internet webcasts, seminars, and presentations.
Benefits of Ctran's Legal Transcription Services
Our pool of skilled legal transcriptionists are familiar with legal language as they've worked on thousands of legal projects and understand the need of compiling legal paperwork. They are dedicated to delivering exceptional legal transcription services and have earned the trust of paralegals, court reporters, attorneys, and other legal professionals. 
Ctran's team of experienced translators can provide written or audio file content for all legal transcriptions as well as transcribe the information in various languages. Our familiarity with legal terminology, and other specialty terms, is what makes us the most sought-after legal transcription service in the area.